D Angelo – Black Messiah Album review & Tour VERDICT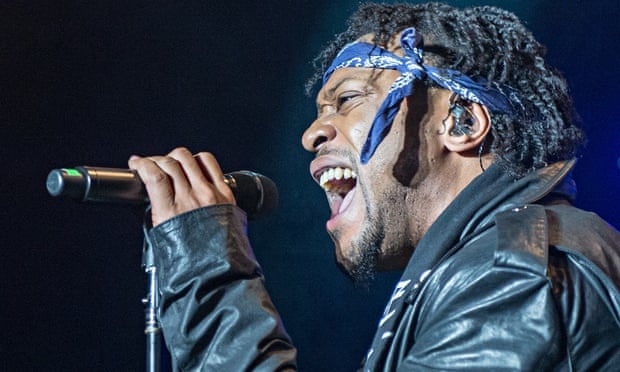 D'Angelo SMASHED his international dates, mid-February through early March, the 13-date "Second Coming Tour" saw shows in Germany, with additional dates scheduled in the UK, Sweden, and Switzerland…dont take just my word..here's Guardian's Kitty Empire
D'Angelo is grinning, grooving with his band, the eight-strong Vanguard, swapping between guitars, piano and sensual rub-downs of his mic stand with fluidity. This long-lost soul star played dates in London back in 2012, but the thrill of seeing him in the flesh, let alone happy, remains acute. He poses at first, Christ-like, swathed in black leather and a jaunty renegade's hat, his head recoiling sideways from gunshot beats during Prayer, tonight's mesmerising electronic opener, which he begins alone.
At 41, with a decade and a half of hard living since his last album-but-one, 2000's Voodoo, it's a relief to find that D'Angelo can still hit the high notes, crooning about injustice and lust with unvarying commitment. This is the first time he has hit UK soil since his universally acclaimed third album, Black Messiah, was released last December in the sudden manner of Beyoncé, and greeted with almost as much hysteria. D'Angelo was prompted to finally finish it in the wake of the deaths of Michael Brown and Eric Garner; those gunshot beats are no mere window-dressing.
Black Messiah is really good: a dense, funky, political album in which the singer – for so long missing, presumed lost to drugs, alcohol, legal trouble, traffic accidents, prevarication and record company politics – rose definitively from the dead. An online timeline captures the stop-start feel of the past 15 years, which have seen a slew of sessions, producers and recording contracts come and go.
D'Angelo's absence mattered because of his much-lauded nu-soul album, Voodoo – a record that doubtless helped conceive a great many 15-year-olds now among us. We get generous helpings tonight: the hubba-hubba funk of Feel Like Makin' Love, and the even more lubricious Chicken Grease, which starts and ends deliciously but feels, perhaps, like it goes on for rather longer than even a KFC bucket feast should.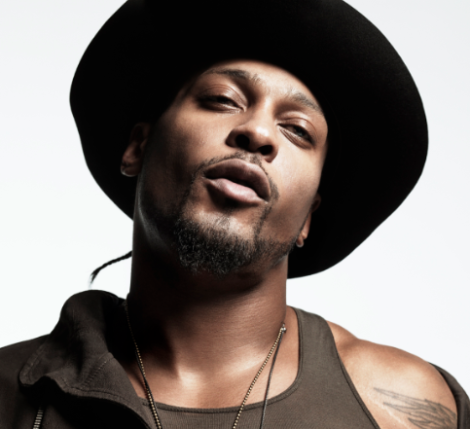 D'Angelo and his band The Vanguard "combined many popular hits with new songs and fresh interpretations of JB covers." This band features guitarists Jesse Johnson and Isaiah Sharkey, bassist Pino Palladino, keyboard player Cleo "Pookie" Sample and drummer John Blackwell. There's not a name on that list that isn't a seasoned veteran in music, IT WAS A MUST SEE  show. They're going to get acrobatic with everything they perform, and you had best believe there won't be any auto-tune or lip-synching in the house.
..meantime the wait for his first album since Voodoo in 2000  – IS FINALLY OVER
************************************************************************************
…here's my thoughts written at 330am after listening through the album for a third time …..in the dark
Black Messiah is analog – Art noir, music moulded and marinated in moonlight not sunlight, a different not inferior light, that rewards 'dark room' musical digestion. Broadsheet beats not tabloid tweets. Its nigh on 15 yr gestation reflects a Havana style rustic grandeur – Pyramid art like and offers proof life doesnt just emerge polished at 21, the age D'Angelo first blessed us with his 1920's Charleston era infused swing, ding bass driven soul/rock ting. As in 1995 when the scene needed new direction, the Black Messiah album demonstrates depth and deliverance from the derivative, formulaic rnb that's blighted music since then. Know that its an autumn / winter affair – not a summer strut, but reminds us of music's brain challenging dexterities and why with a third quality album
D' Angelo remains leader of the new school not a follower.
Most satisfying – Back To The Future pt 2, Betray My Heart,
Til its Done Tutu, Really Love, Prayer, Another Life, Sugar Daddy,
The Charade; review rating 4/5
D'Angelo 2015 Tour Dates:
02/11 – Zurich, CH @ Volkshaus Zurich
02/12 – Frankfurt, DE @ Hugenottenhalle
02/14 – Berlin, DE @ Halle
02/16 – Paris, FR @ Palais Des Congres
02/17 – Birmingham, UK @ O2 Academy Birmingham
02/18 – Manchester, UK @ Apollo
02/20 – London, UK @ Apollo
02/24 – Hamburg, DE @ Docks
02/27 – Oslo, NO @ Sentrum Scene
02/28 – Stockholm, SE @ Annexet
03/02 – Amsterdam, NL @ Paradiso
03/06 – Koln, DE @ Tanzbrunnen
03/07 – Brussels, BE @ Forest National